Born in the north of England to a family of artists and designers…In the end she founded an her own showroom Joanna Lyle Design
Showroom
Via Marsala, 11 (near Corso Garibaldi) 20121, Milan Italy
Email: info@joannalyle.com
Tel. +39 02.6572810
Fax: +39 02.700436873
Born in the north of England to a family of artists and designers, Joanna's birthday presents always included a set of special paints, pencils or pens. Her childhood was spent painting and drawing, often just "playing" with colours, inspired, perhaps subconsciously, by the heather-covered moors and the wild landscapes of the windswept Yorkshire Dales. Growing up with the example of her parents constantly working on exciting creative projects instilled in Joanna the belief that you can create anything if you are determined enough.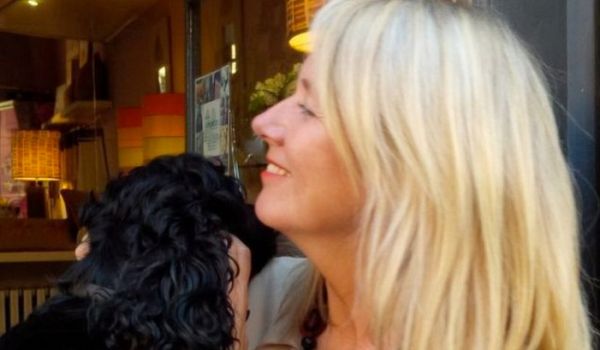 Despite her original intentions to do something completely different (she wanted to be a nurse), she followed in the family footsteps by attending the Bradford College of Art where she completed the Foundation Course in Art & Design. She continued her studies in London, where she graduated in Three Dimensional Design at Middlesex University, followed by a Master in Furniture Design & Technology at the University of Buckinghamshire. During these years, she created several pieces deemed unfeasible by her professors, earning a reputation for her innovative and nonconformist designs.
"I arrived in Milan in May 1988 with 60 kilos of luggage and a sewing machine, about £100, and extremely limited knowledge of the Italian language. I basically knew how to buy a tram ticket and how to ask if there was anybody who spoke English. Armed with these tools, but determined to succeed, I began the tour with my portfolio in the hope of being one of the few foreign graduates fortunate enough to obtain a paid job in one of the famous and prestigious Milan design studios."
Quickly finding what she was looking for, in 1990 she won the "Alessi Memory Containers" competition with her "Chimu" bowl – the beginning of an extensive collaboration with Alessi, the result of which was the of "Ovo" range of egg-shaped containers , now iconic celebrations of kitchen design. Other manufacturers took note, and she went on to develop products with leading companies including Acerbis International, Fiam and Arredaesse.
Joanna's style has always been coherent with her creative spirit, using curved, organic lines and harmonious colours and materials.
Her conviction and determination in affirming her personal and distinguishing style has lead to international acclaim and exposure through publications in important design magazines and books such as the International Design Year Book. During the creatively barren years of "minimalism at any cost", Joanna Lyle's colourful, sensual yet sophisticated style was noticed by the finest design experts.
The Company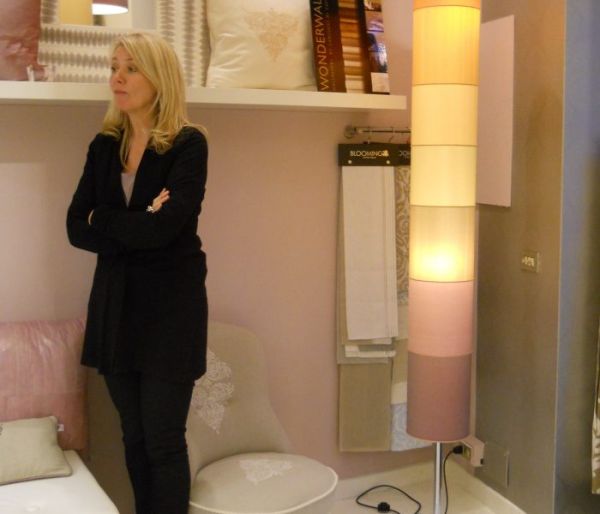 In 2003 , giving full reign to her creative freedom, Joanna launched her first collection of self-produced products in collaboration with Swarovski, under the name of Joanna Lyle Design. The collection included upholstered and top-stitched leather cabinets, seating, cushions and poufs. The decorative motifs in crystals and studs which characterised this collection were produced by Swarovski exclusively for Joanna Lyle and certified with the prestigious "crystalls
ized" label.
During these years Joanna frequently exhibited at Maison e Objet in Paris as well as in Milan, Verona, London and Dubai. Her company worked with architects, showrooms and directly with private clients, supplying everything from a single item to a full bespoke interior scheme.
Essentially modern, Joanna's products have a timeless quality, fitting effortlessly into both contemporary and traditional interiors.
In 2010 Joanna opened her first showroom, Amoeba, in the heart of Milan's new fashion district, showing her designs for home accessories, soft furnishings and lighting to the public. In recent years her tendency to decorate has manifested itself as embroidery, on cushions, poufs and a collection of bags .
Fashion https://www.joannalyle.com/fashion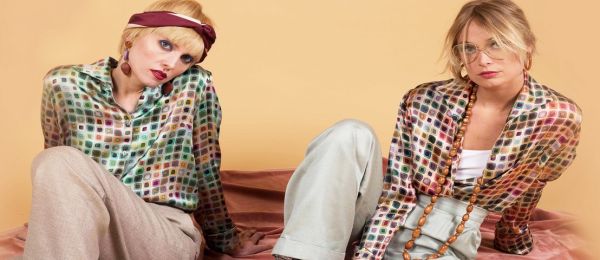 Interior  https://www.joannalyle.com/interior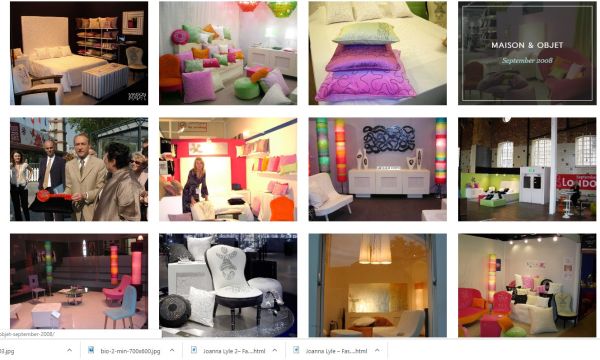 The showroom also stocks furnishing fabrics, representing some of Europe's leading companies including Designer's Guild, Zimmer & Rohde, Romo e Jab. Joanna selects fabrics that complement her own distinctive style.
Working with fabrics has revived a childhood passion for creating patterns. Joanna uses watercolours to give freedom to her innate sense of colour, experimenting with printing on velvet, silk and wool to develop highly original fabrics for both fashion and interiors.
In 2016-17, the success of her printed scarves in wool and velvet encouraged her to experiment further and she is currently combining her own printed textiles and designs for embroidery to create elegant and distinctive clothing as well as fashion accessories.